Change windows password server 2012. Changing your own password on a RDP session on Windows Server 2012 R2 2019-01-17
change windows password server 2012
Thursday, January 17, 2019 1:22:29 AM
Waldo
Windows Server 2012 domain/local admin password reset
Then look at the Smart Array to see if it's truly software raid or can it be hardware. It can be a little complex for beginners to understand and accomplish. Setting your installation disk as the first boot option then press F10 to save and exit. But unfortunately, if it is not on a domain or if your domain account has no authority to change the password of your local administrator password then you can only use a password recovery tool like in the to accomplish this task. Then set up the reset disk as the boot option.
Next
Windows Server 2012 domain/local admin password reset
Logged in as Local Admin user. To reset password with the setup disk: 1. Fortunately, no matter which type of account you're using, domain administrator account or a local account, a lot of Windows Server 2012 password recovery or reset tools out there have made it easy for you to recover or reset the lost password and get you back in to system again. I wouldn't want to the second drive to overwrite the resetted pw. Change Admin password on Windows Server 2012 R2 remotely or locally Two ways to change Windows Server 2012 R2 Administrator password. Now change the password and confirm it.
Next
Changing your own password on a RDP session on Windows Server 2012 R2
For example, your passwords are known to multiple people or lost after a long period of inactivity. Obviously, something happened and nobody could log on to the server any more. It comes the time that for some reason you may forget Windows Server 2012 administrator password and locked yourself out of your computer. If you already have a password reset disk, please just insert the disk to your computer and follow the instruction it gives. Gave full rights to Utilman. How i can do it? Typed Net user administrator Password123. You will be required to have the Windows Server 2012 disc with you to make this part work.
Next
How to Change Password in SQL Server 2012
After perusing the Microsoft support forums, it seems that some others have found the magic trick out. You can track the process from the progress bar located at the bottom. If you can't get the credentials, you may consider to reset the password for the administrator account. Select the Ultimate edition to download. Then pressed on F8 and got the advanced menu.
Next
Top 3 Ways to Reset Password Windows Server 2012 after Forgot
It will activate the domain administrator account and reset the password immediately. Press the Windows key + X to access the Power User menu and then click Command Prompt Admin. I already suggested that they get some offsite backups running and they agreed but until I get to log in, I won't be able to install the backup client. Now, type the following command and press. Open Windows Password Tuner Ultimate to run. Then you have successfully reset your Windows Server 2012 Domain Administrator password, if you need a more detailed instruction, please click to find out how to.
Next
[SOLVED] forgot windows 2012r2 domain password
Now i want to change station B password. Log into the local Windows Server 2012 R2 computer to change password 1. Generally, the drive D is the system disk. Regain access to your server without losing any important files. Get into Server 2012 system from remote desktop, and open Command Prompt. Step 1: Install the or for the current system. Type in the command: net user Administrator Cocosenor 123.
Next
How to Change Domain Password on Windows Server 2012/2008/2003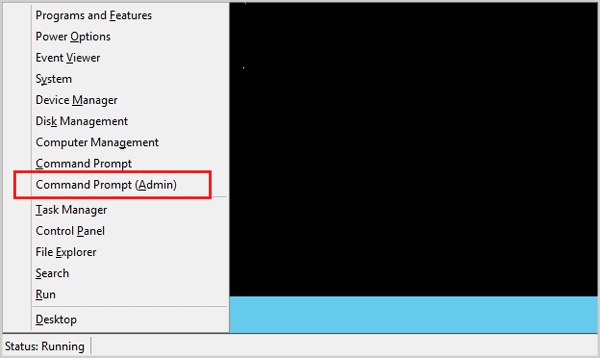 I was looking for a solution to this too and found the following that works like a charm: Use the On-Screen Keyboard osk. Step 3: Reset Windows Server 2012 password. I had the same problem. What about Mac users remoting in????? Works well for me : Great tip! Now, copy the following command line and press enter to change your computer password. Derrick founded FireLogic in 2010 with one goal in mind: to provide Park Ridge and the surrounding Chicago suburbs with superb technology support at an affordable price. If want to reset Windows password on Raid computer, select Windows Password Tuner Raid edition. Now need to make a bootable install media with the drivers included.
Next
Change user password on Windows Server 2012
People are not going to ride this train all the way into the dirt. To do this within the windbg command prompt of the attached process type: For. Are you worried about what would ensue upon forgetting your Windows Server 2012 administrator password? It can recover Windows local administrator, user password and domain administrator password instantly and safely. Note the users have no access to a desktop only a single application is forced to run through the user profile. That way, if I'm able to reset the pw, I can get put the second disk back in and then let the replication between the 2 drives work again. Method 4: Reset Server 2012 Administrator password with setup disk If you have a Windows Server 2012 setup disk, make full use of it. Boot Domain Controller or Server Computer from reset disk.
Next