Forgotten logon password windows 7. How to bypass Windows 7 password When it is forgotten 2019-01-21
forgotten logon password windows 7
Monday, January 21, 2019 2:44:42 PM
Sonny
Forgot Windows 7 Password, Can I Reset Windows 7 Login Password?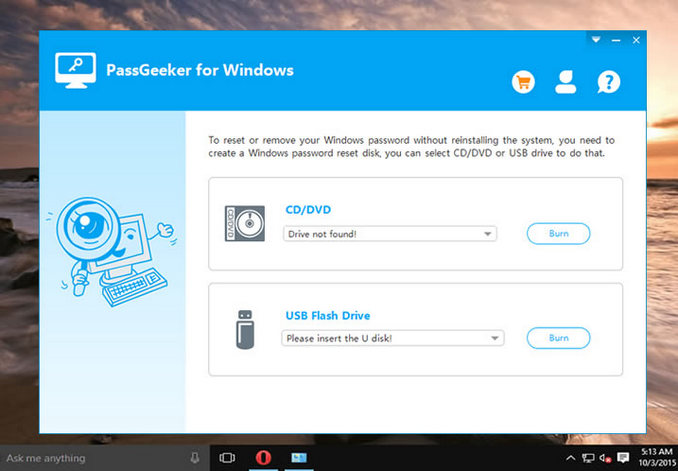 Advertisement In case of loss of password or the password is not recognized, it is possible in Windows 7 and Vista to reset the password, if you took the precaution of course create the password reset disk. After the password reset, the password of the target user you select will be blank. Reset Your Windows 7 Password Using Command Prompt Command prompt is text-based user interference application that is used to elicit an action. Wait for WinGeeker Ultimate program to load on the startup windows. Thankfully, I found some sreenshots from. If that really happens, is it possible to get through the lost password? Double check to make sure that you do not have the Caps Lock key on by mistake when typing it in. You are now in Repair Mode.
Next
How to Bypass Windows 7 Password, Unlock Windows 7 Password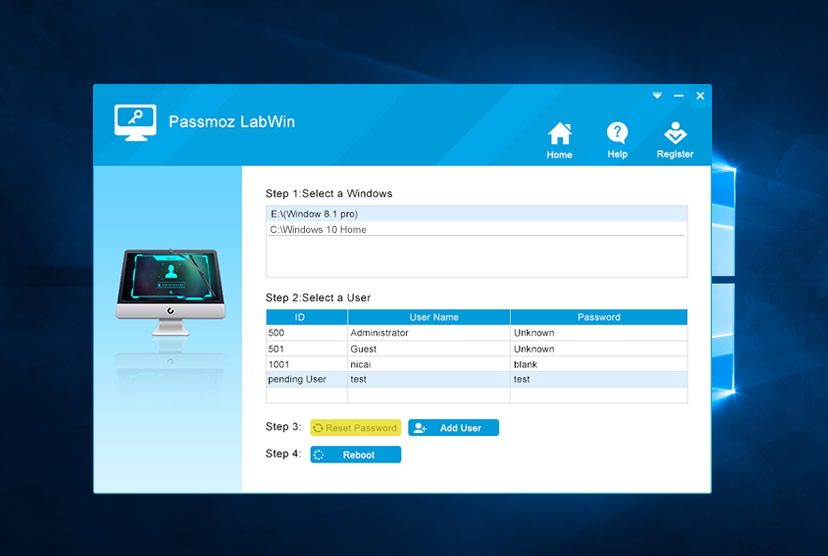 What am I doing wrong? Method 3: Reset Windows 7 Password Using the Utilman. This program would be the first choice for those who need to get back the lost password, it's a well-known one preferred by most users. Thus leaving this method my only seeming option… Except it does not work, it appears. Using program is the easiest and fastest way to regain access your Windows 7 system and with no data loss. In a few seconds you will see the following screen of Kon-Boot. Here is how you can do it. With this tool, you can recover password from all Windows versions, including Windows 7, Windows 8 and the latest Windows 10.
Next
How to Bypass Windows 7/8/10 Login or Admin Password in 3 Ways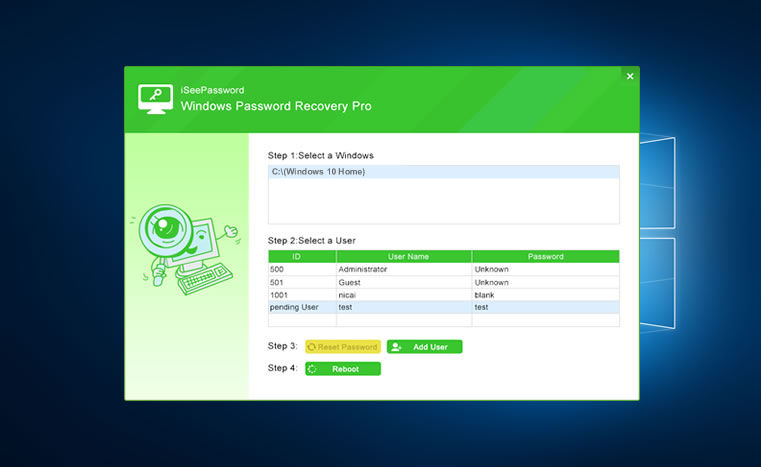 And only 3 simple steps are needed to reset the forgotten on Windows 7, etc. When I corrected that error, everything went according to plan. Method 1: Break Windows 7 Ultimate Password from Safe Mode If the built-in administrator is enabled, you can crack computer login password on Windows 7 with command prompt from safe mode. The quotes of username and newpassword can be anything you like. Kryptos Logic owns the program now and charges for it but they have not updated it.
Next
Forgot Windows 7 Password problem fixed by windows password unlocker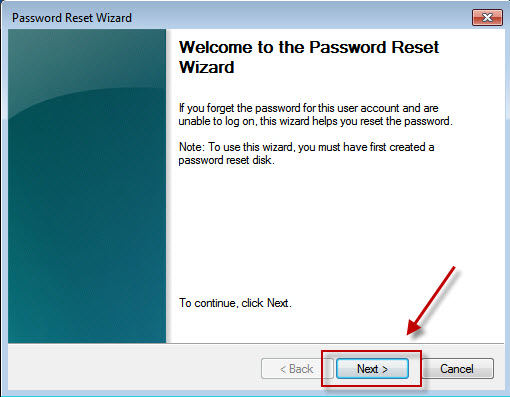 When the burning is succeeded, a pop up messages says Burning Successfully. Reset Windows 7 user administrator password. If you are computer newbie or need to back into your computer urgently, you can try it. Here we show you 4 easy options to reset Windows 7 forgot password as follows: Some of these options also work when you and Vista. Now click the button as shown in the picture below to view the problem details. I found this website which helped me unlock her account in just a few minutes. Method 1: Recover Forgotten Windows 7 User Password with Password Reset Disk Pre-made It's great that Microsoft makes recovering forgotten login password on Windows 7 computer a straightforward task, as long as you've already - which lets you set a new password when you forgot the old password.
Next
Windows 7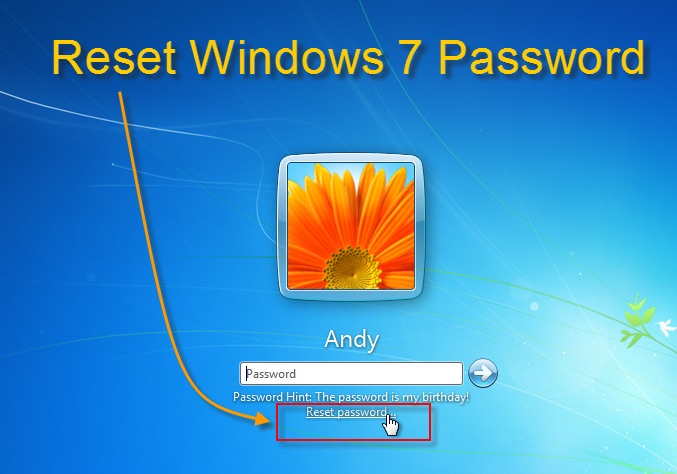 Windows Password Key is such an efficient and safe windows password recovery tool,unlike other tools,this is considered as the best tool to reset local administrator and user passwords on any Windows system. That'll not be a nightmare! If not, move to Method 2 Method 2: Bypass Windows 7 Password with a Created Windows 7 Password Reset Disk If you in the past, below are the steps of how to get around forgot password on Windows 7: 1. The command prompt opens without getting logged into the system. Now run the following command to reset the password. At login screen click the Ease of Access icon, it will launch the Command Prompt window. I guess that is where patience is really needed…. While you have another available admin account, also you can choose it to sign in computer.
Next
How to Reset Windows 7 Login Password Using Command Prompt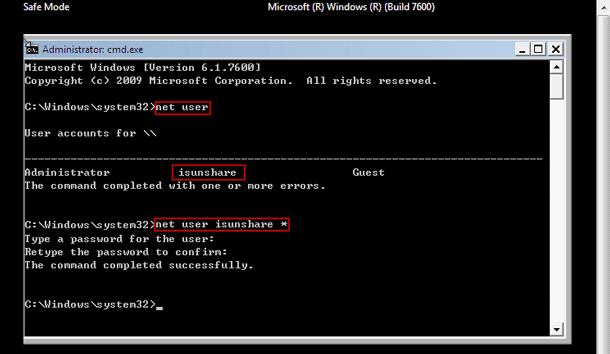 With that in mind, it is very important to select the version that will serve you better according to the setting and audience. But if you don't have a password reset disk, then the only way to bypass your Windows 7 password is use a third party application. You can reset any password by going through the following steps. We are convinced that this professional version is strong enough to regain your control of Windows 7. We will list two secure ways to reset the password without any data loss.
Next
Forgot Windows 7 Password, Can I Reset Windows 7 Login Password?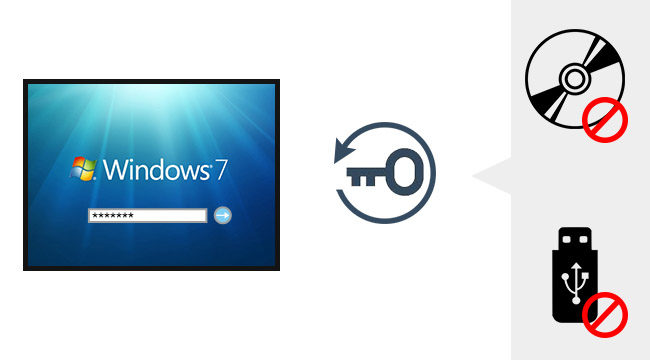 Note: When you , an administrator account with known password is necessary. Select the target user, which you want to reset the password. Thanks for the sharing,but it is little difficult for me to understand maybe I am not easy with this kind of issues. Kinda scary that it works as well as it does! At first run the following command to see the exact user names at the computer. Select an Operating System, then click Next.
Next
How to Log into Windows 7 IF Forgot Password [SOLVED]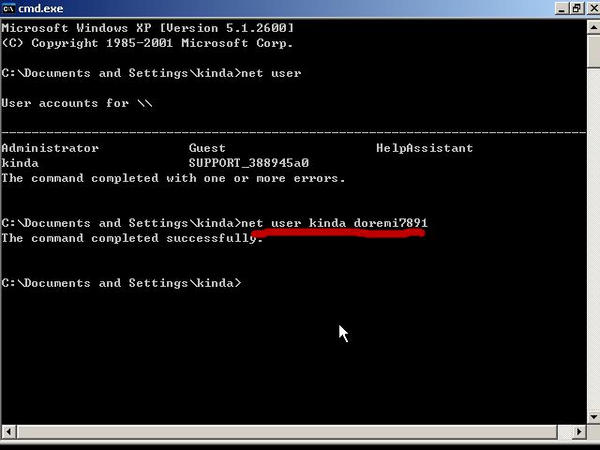 In this article I will share with you a quick way to bypass startup password Window 7 without disc. After successfully burning, you will create a password recovery disk for Windows 7 password reset. Could you have a Windows 7 password reset disk or another available admin account? As a Windows 7 user, what will you do to regain access to computer when forgot password on Windows 7? This is what I was afraid of. Read on from here Method 1: Bypass Windows 7 Logon Password in Safe Mode You can change Windows 7 password from safe mode in following steps: Step 1: Press F8 before the Windows 7 loading screen. No data loss or file damage at all. Then boot your computer with the disk, locate the account you want to. Please click the following download button to save the installation file on another accessible Windows computer and install it later.
Next
Windows 7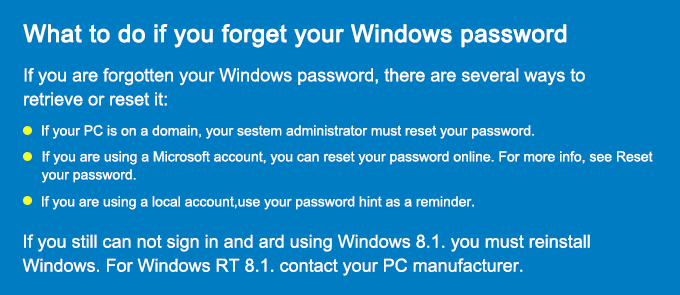 Close the Command Prompt and the Install Windows dialog to restart you computer. After all, press F10 to save your changes. Ask a computer-savvy friend to assist you if you lack experience in this area. Therefore you no longer will have to worry if you and need to get it fixed urgently without having to resort to monetary services. These options arise because your daughter did not take the usual precautions such as creating a password key file or a backup admin account. If you enter the wrong password when you attempt to log on, Windows displays a message that the password is incorrect. Don't forget to restore the original Utilman.
Next